Selecta Digitax sets up the bus fleet of the FCE of Catania with the X-One Plus
The new fleet of buses suburban FCE purchased from Scania Italy have been equipped with the latest technology on board , the result of collaboration between Scania Italy , Thales Group, Ameli Spa and Selecta - Digitax.

The fleet , consisting of about 70 vehicles, was set up with on-board computer GPS / GPRS model X-One Plus Digitax.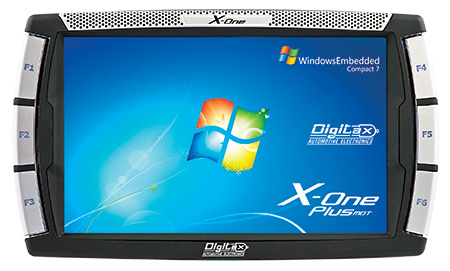 with touch screen 7-inch , passengers count, optical stereoscopic LED display with audio and visual indicator inside of the next stop and validators magnetic / contactless .
In the coming months we will be implemented information systems for users via SMS and poles with information and will soon be activated automatic certification of service quality.