Radio Taxi Fano install the disptach system Digitax ATDS Remote
With the launch ran ATDS Digitax Remote Radio Taxi Fano offers a quality service to its customers.
Radio Taxi is the Fano radiotaxi of Fano, with a fleet of vehicles that can provide a comprehensive service across the city and l'hinterland offering almost total certainty of having a taxi on their doorstep with its economic benefits.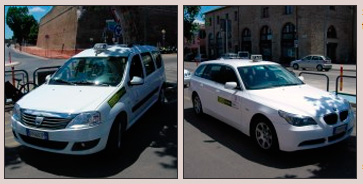 Our rates are those determined by the City of Fano An explanatory sign is located on board each vehicle.
Service 24 h. a day
For reservations and quotes: PH +.39.0721.834016